RDGAudio Products
RDGAudio Products
---
Why do you see Ads ?
"Lots of people are complaining against our Ad policy. Why there are too many ads? This is because some greedy people only download our millions of hours efforts with just a single click. Very few people pay for the millions of hours investment. If we can't accumulate money we can't afford our engineers and programmers to make audio plugins for you. That's why we collect money from ads to up and run RDGAudio. RDGAudio's FREE products are all donation based.From now on if people start to donate at least $ 0.5 per download we will remove all our Ads from the Website and Download links. Please don't rush to judge and complain again. Think twice and remember time is greater than money. " ~ Team RDGAudio
RDGAudio products are the perfect ingredients for your Music and Video. Enjoy our Free and Premium products for Your Audio/Video and Music production.
All you will ever need to create the next hit
We are making VST Plugins,Skins,Sound Samples. Here we are sharing some of our amazing products so that you will ever need to create the next hit.
---
Cottage Piano
After a long R&D we have created Cottage Piano. Cottage Piano is a new generation Piano software plugins. Now you can play your favorite songs from your PC with just a Midi keyboard. from Rock,Pop,House to modern EDM and Trance Piano Cottage helps you to make better music in less time. We have designed 3 Cottage Piano models.
Piano Classic
Piano Deluxe
 Cottage Piano Diamond.
All our cottage piano models have been emulated from our custom made Jakavius Cottage piano. Deep sampled with cleaver DSP algorithm.These plugins will support all major DAW. Cottage Piano supports Win 32 and 64 bit, Mac VST & AU plugins format.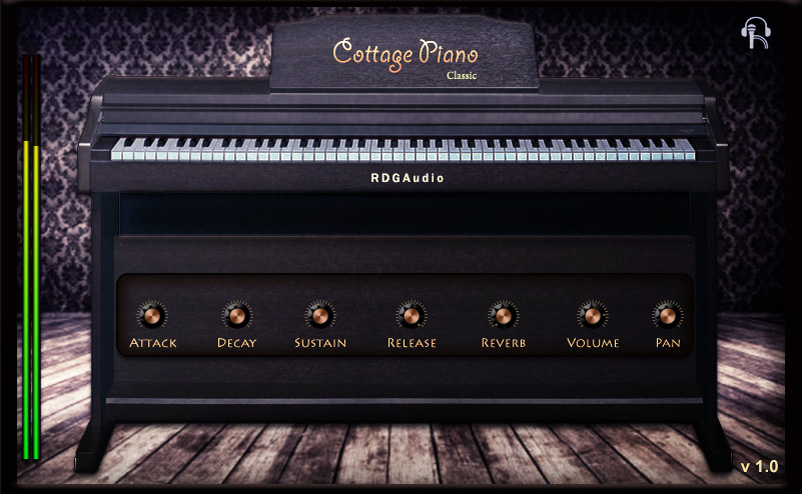 ---
Waveform Image Extract
Waveform Image Extract is a new generation standalone Win 32 Application.It helps to make waveform Image for Audio Plugins Developers.
If you are familiar with VST or Audio Synthesizer you probably have noticed Sine,Saw,Triange,etc wave forms are changed whenever you change the Synthesizer Oscillator type. Being a Plugin developers we all want to make our own cool custom waveform Osc graphics.
---
VU Max 1.0
Your Audio Signal Leveling and Mastering plugins based on Vintage studio standard VU meter technology.Like all neve and SSL Studio controls and sound out boards you should need a software version of VU meter plugins.That's why we have designed the VU Max vst plugins.It gives you accurate measuring of Audio signal inside your host DAW.Calibrated correctly and modeled from Sen & Pandit VCA gear console. VU Max gives you accurate VU (Volume Unit) signal measurement.Every Mixing and Mastering engineers needs this kind of meter as a software form.Cleaver designing under the hood. Get accurate signal level upon your digitally mixed and mastered peak meter.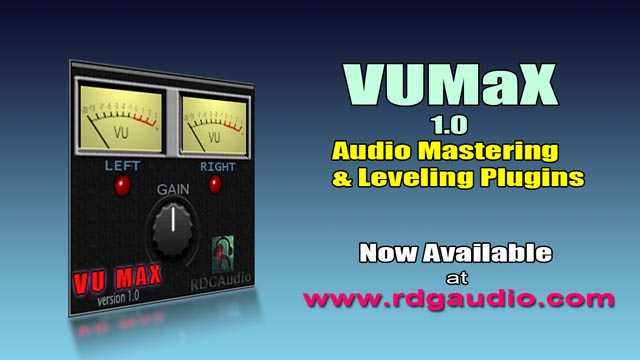 ---
Stereo Filter Delay (SFD)
Our First standalone Software plugins for Echo / Delay.Run this Software on any Windows machine in any OS.We have designed the standalone edition, how ever you can use it's plugins VST version inside any DAW of your choice.The beauty of the plugins is it's very low CPU consumption.Delay gives you a new dimension and ambience on your dry on face sound.Often times delay / echo is needed specially during mixing vocals. We have designed this plugins for musicians to sound engineers. We all add echo on a return buss / track and send specific track(s) to that buss. Here it comes..Yes,now you don't need to add this plugins on a Send/return buss.Since it is very CPU efficient you can add plenty instances of this SFD plugins on any tracks.It works in two modes. Sync and Free modes.
---
PLUCKATONIC Rompler Synthesizer

Pluckatonic is a sample based modern Rompler Synthesizer
specially designed for Electronic Dance Music (EDM).
---
Pan Splitter Audio Extracting Plugins

Pan Splitter is a Stereo Pan Audio extracting plugins,designed to help audio engineers and musicians.