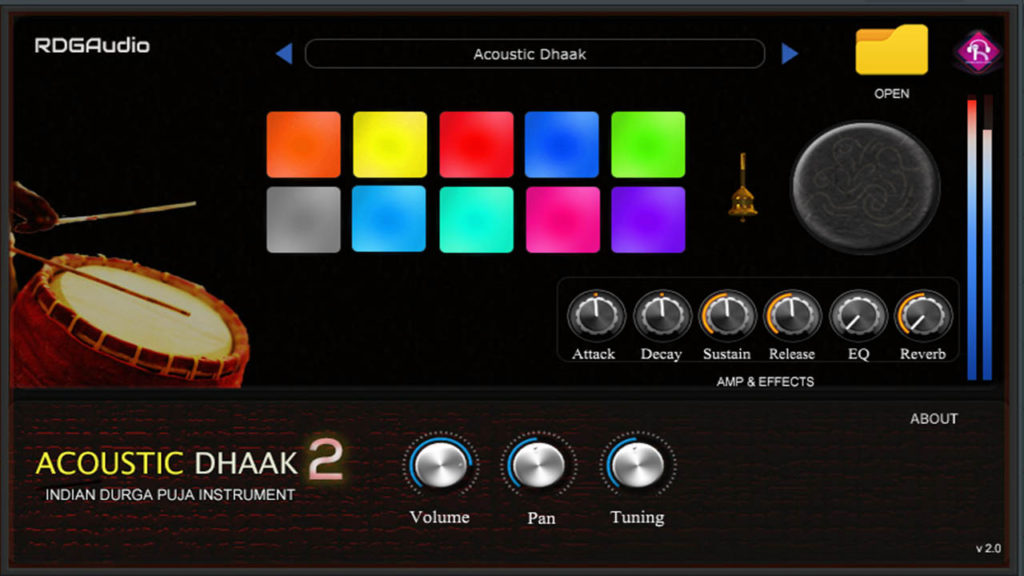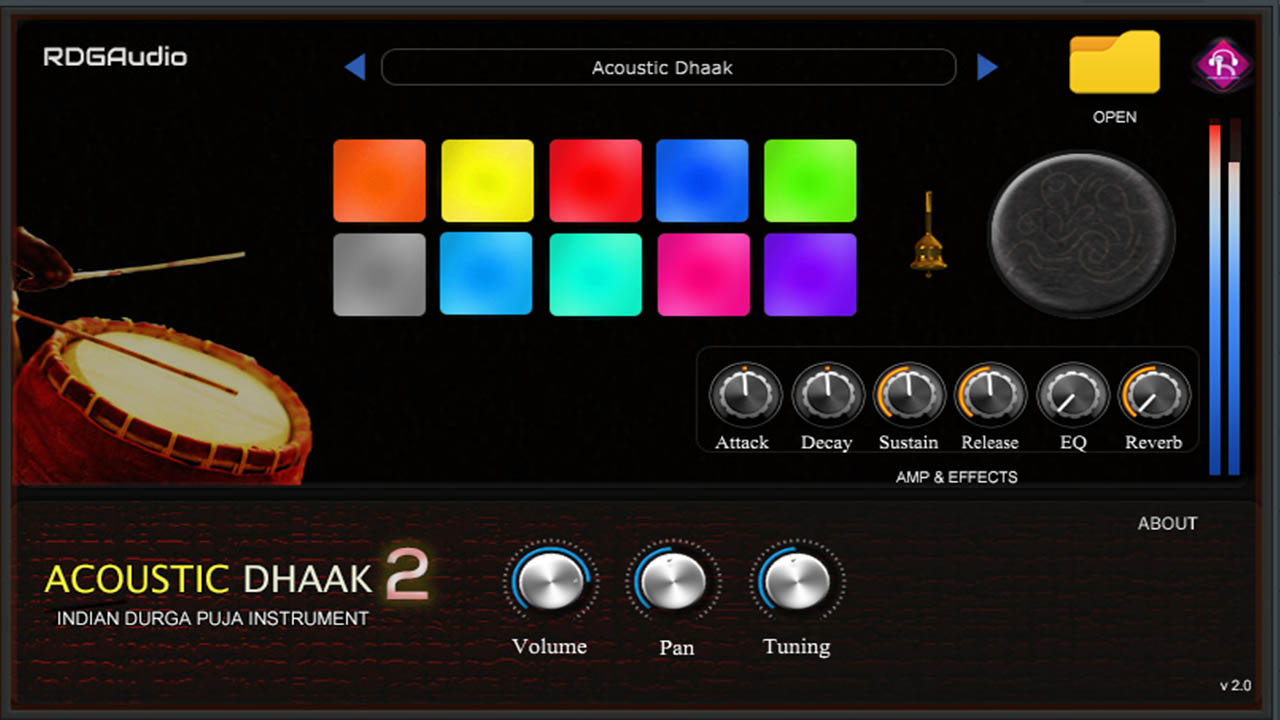 Acoustic Dhaak 2 is a sample based  Instruments comes with over 400 samples with different articulation and 6 Instruments. It has been sampled from 3 types of Indian Acoustic Dhaak and Brass Bells (Kansar,Ghanta) which is used during the Durga Puja festivals in India. This instrument is sampled with 3 Mic Position.It is 2 layers of velocity with Round Robin algorithm. It comes with Win 32-64 bit VST ,VST3,AU and Mac VST plugins. Acoustic Dhaak 2 comes with FREE Player, however you need to purchase the factory expansion to Up and Run the full instrument.
Over 400 Samples with different articulation
Low Frequency samples added
3 Mic pos
2 Layers of Round Robin samples
6 Instruments presets
Low Cut EQ Filter (HPF)
Drum Pads for Low Mapping
Tuning Features added
Browse Presets Features added
ADSR and EQ can be automated inside Host
Improved DSP and GUI.
Purchase the Factory Expansion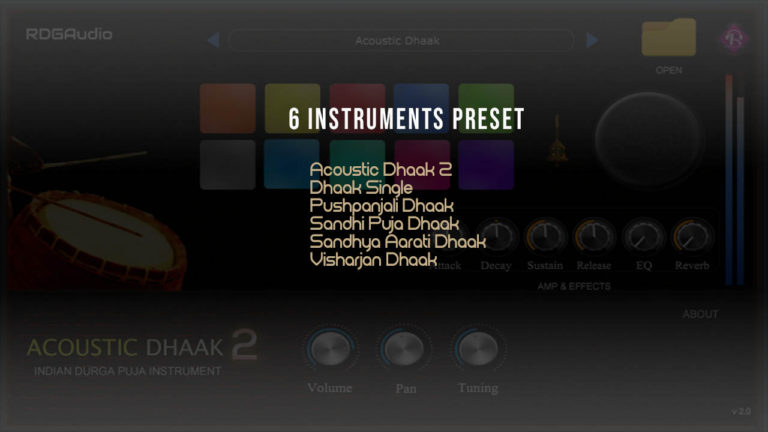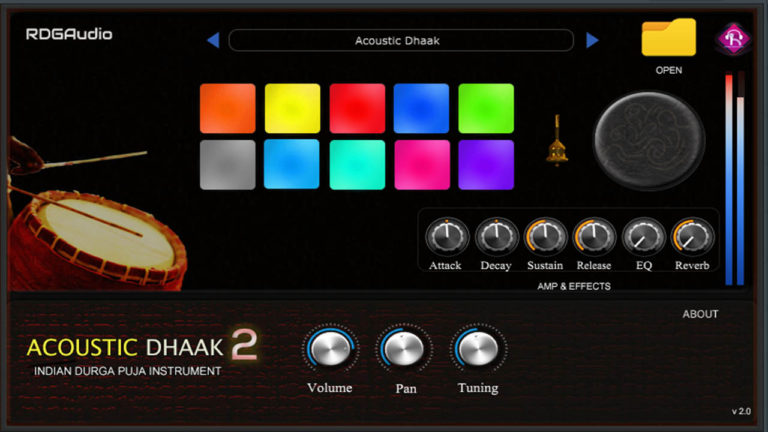 Please use Adblock or Popup block plugins in your Firefox/Chrome etc browser to bypass annoying Ads from Mediafire. RDGAudio does not collect revenue from Mediafire or by showing Ads.
RDGAudio has the sound and the approach that we immediately connected with, instant inspiration and unexpected gratification. We are incredibly happy that RDGAudio has come into our creative world.
Wow it's amazing!! RDGAudio's Cottage Piano is my new go-to plugin. Best Sounding Piano ever I got with very reasonable price. The are really best,they are making Lite versions as well for all their plugins.
Unbelievable !! Indian instruments as AU & VST plugins formats! O my god. I have got very good sounding Indian VST,Acoustic Dhol & Acoustic Dhaak sounds amazing. I love their products.