VITAL ESSENTIAL TRANCE VOl 1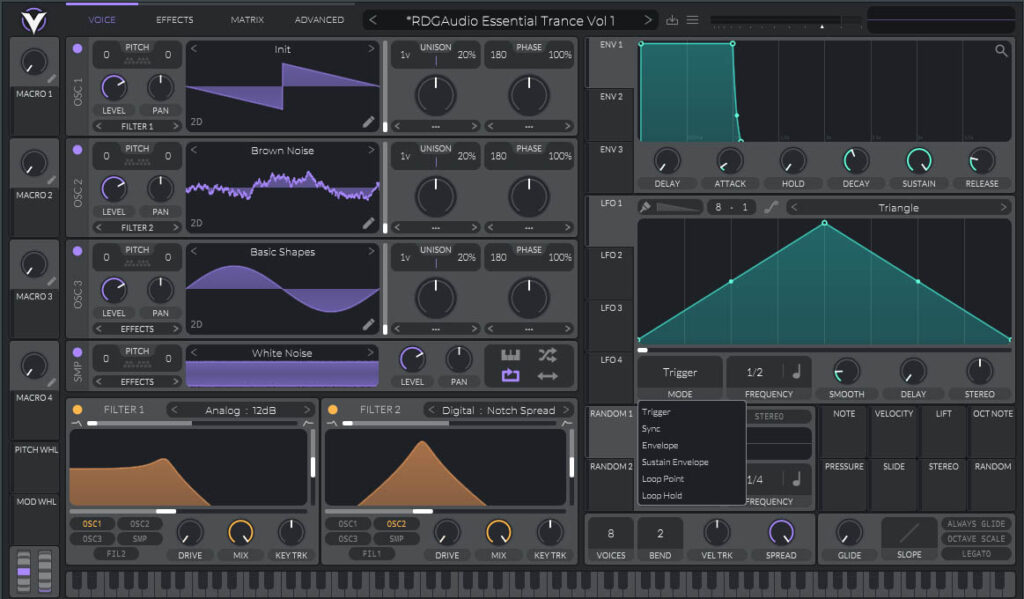 VITAL ESSENTIAL TRANCE VOL 1
120 HQ Vital Presets from RDGAudio made for Vital
Spectral Warping Wavetable Synthesizer.
This pack consists of 120 Presets,26 Shapes (Arp,Seq & LFO), 13 Wavetables & 8 Samples.
All presets are CPU Optimized
We have designed the presets for maximum work efficiency. No matter how many "VITAL" instances you use, you will never lose your creativity.
120 HQ Presets
26 Shapes (Arp,Seq,LFO)
13 Wavetables
8 Samples
Arp,Bass,Lead, Pluck,Seqence,SFX
All presets are wrapped inside Vital bank. Open Vital >Import bank>and locate RDGAudio Essential Trance Vol 1.vitalbank
RDGAudio has the sound and the approach that we immediately connected with, instant inspiration and unexpected gratification. We are incredibly happy that RDGAudio has come into our creative world.
Wow it's amazing!! RDGAudio's Cottage Piano is my new go-to plugin. Best Sounding Piano ever I got with very reasonable price. The are really best,they are making Lite versions as well for all their plugins.
Unbelievable !! Indian instruments as AU & VST plugins formats! O my god. I have got very good sounding Indian VST,Acoustic Dhol & Acoustic Dhaak sounds amazing. I love their products.