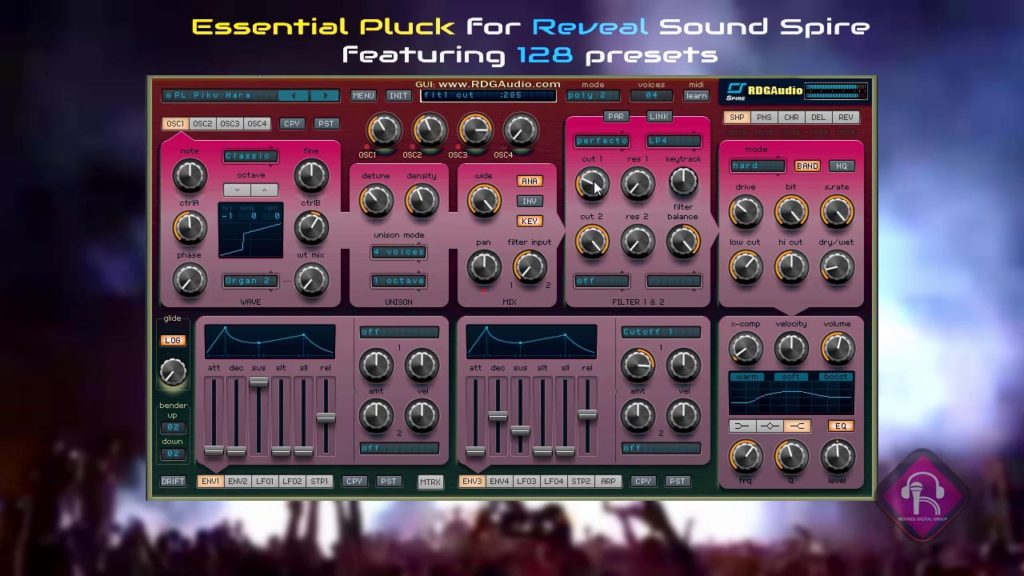 RDGAudio has announced the release of Essential Pluck for Reveal Sound Spire featuring 128 presets inspired by both modern and vintage synth Pluck sounds.The bank is mixed with the soft tones of vintage synth Plucks,Arp and Sequence. This sound bank gives you the cutting edge pluck sound perfect for modern EDM. Presets are carefully made for Trance,House,Pop,Euro,Progressive Trance genre.All presets are tagged for use in Reveal Sound Spire and feature Modwheel assignments where possible and velocity where sensible.
RDGAudio has the sound and the approach that we immediately connected with, instant inspiration and unexpected gratification. We are incredibly happy that RDGAudio has come into our creative world.
Wow it's amazing!! RDGAudio's Cottage Piano is my new go-to plugin. Best Sounding Piano ever I got with very reasonable price. The are really best,they are making Lite versions as well for all their plugins.
Unbelievable !! Indian instruments as AU & VST plugins formats! O my god. I have got very good sounding Indian VST,Acoustic Dhol & Acoustic Dhaak sounds amazing. I love their products.