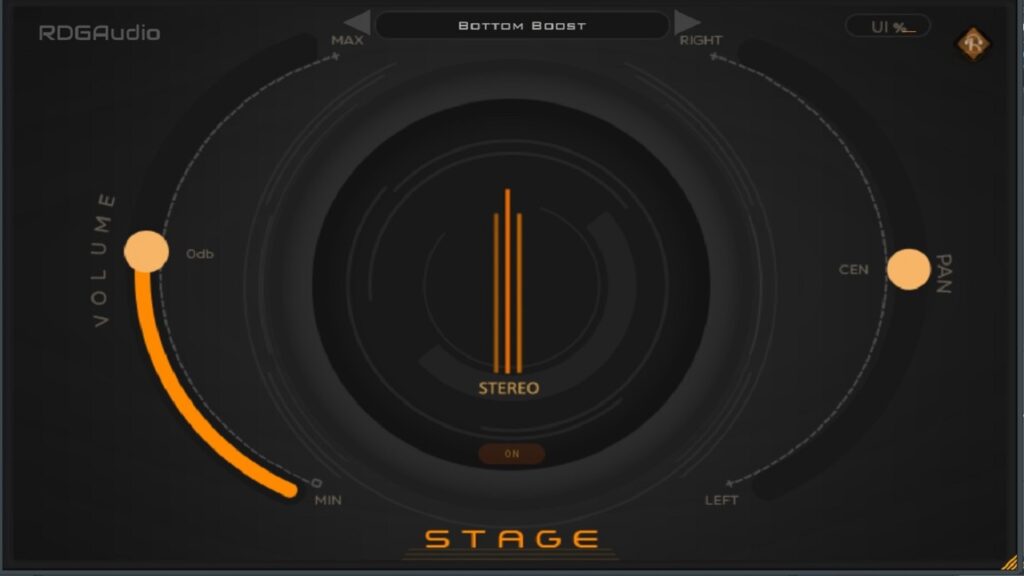 STAGE is a FREE Gain Staging and Stereo Enhancing Plugins for Mac & PC. Available as AU and VST3 plugins. 
It has several modes: Narrow, Mono, Stereo, Normal, Wide, Wider, Super Wide modes.
Comes with bunch of Factory Presets and user can save custom presets as (.rdg) file format. 
FEATURES
Completely FREE 
Gain Staging 
Stereo enhancer
Several Modes: Narrow, Mono, Normal, Stereo, wide, Wider, Super Wide
Pan (balance) Control
Factory Presets
User Presets (.rdg format)
SYSTEM REQ
Graphics Card 1GB (2 GB recommended).
RAM 1 GB (2 GB recommended).
Intel or AMD CPU.
ASIO driver and audio interface.
Windows 10 (64-bit).
Latest Mac OS X (Compiled in Mojave Mac OS).
See What peoples are saying about our plugins.
RDGAudio has the sound and the approach that we immediately connected with, instant inspiration and unexpected gratification. We are incredibly happy that RDGAudio has come into our creative world.
Wow it's amazing!! RDGAudio's Cottage Piano is my new go-to plugin. Best Sounding Piano ever I got with very reasonable price. The are really best,they are making Lite versions as well for all their plugins.
Unbelievable !! Indian instruments as AU & VST plugins formats! O my god. I have got very good sounding Indian VST,Acoustic Dhol & Acoustic Dhaak sounds amazing. I love their products.