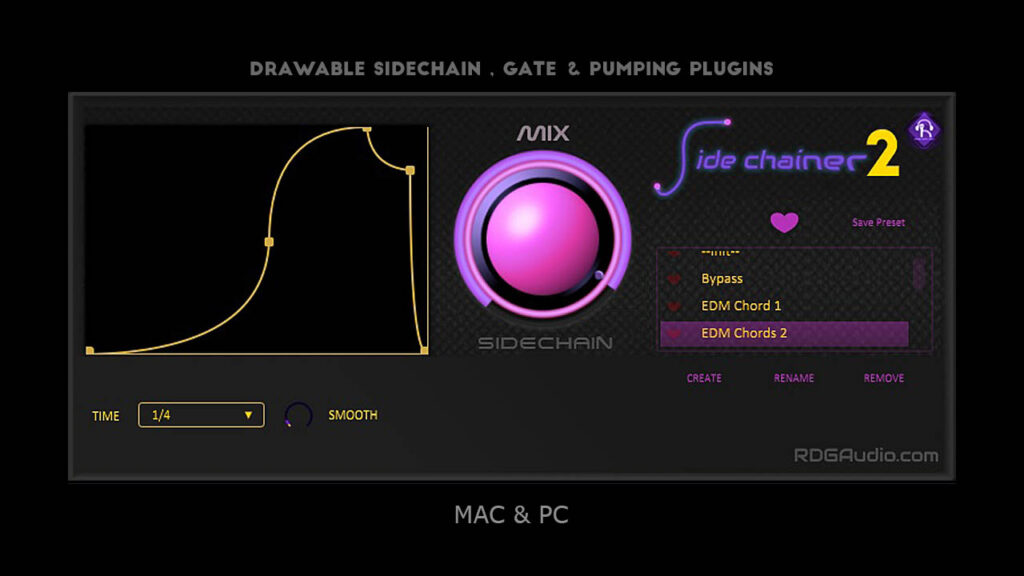 This unique plug-in also allows users to sculpt custom  curves and shapes and comes equipped with dozens of presets to achieve desired results quickly.
Customizable point+tension curve editor. Time with Triplet,Dotted and Straight.
Along with Mix and Smooth Parameters.
Coded in C++ to minimize the CPU load during operation.
FEATURES
Draw your own shape for Sidechain, Gate or Pumping
Customizable point+tension curve editor (Mouse Scroll)
Shorten out Favorite Presets
Factory Presets with Sidechain, Sequence and Gate
Save User Presets as .rdg format 
Smooth and Time Settings
VST3 for PC and AU, MAC VST3.
SYSTEM REQ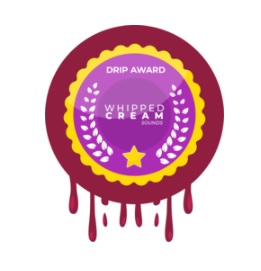 Got a Dripped award for the best Free Sidechain Plugins by Whipped Cream Sounds
Read the full article from here
To know more about Audio Softwares, Plugins, Tutorials please head on to Whipped Cream Sounds
PLEASE DO NOT HOST IT IN YOUR OWN SITE
   ~~ DISCLAIMER ~~
**Hosting SideChainer 2 to another website without our permission is a subject to (c) copyright.
You are Free to make Product review video but we don't allow Sidechainer 2 to be hosted at any website illegally or without our written permission.
RDGAudio has the sound and the approach that we immediately connected with, instant inspiration and unexpected gratification. We are incredibly happy that RDGAudio has come into our creative world.
Wow it's amazing!! RDGAudio's Cottage Piano is my new go-to plugin. Best Sounding Piano ever I got with very reasonable price. The are really best,they are making Lite versions as well for all their plugins.
Unbelievable !! Indian instruments as AU & VST plugins formats! O my god. I have got very good sounding Indian VST,Acoustic Dhol & Acoustic Dhaak sounds amazing. I love their products.