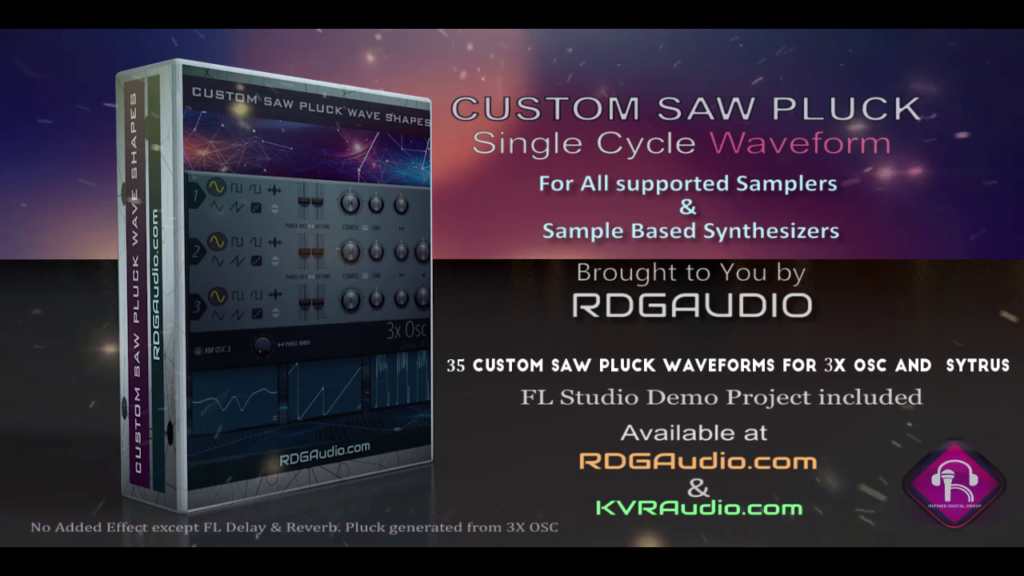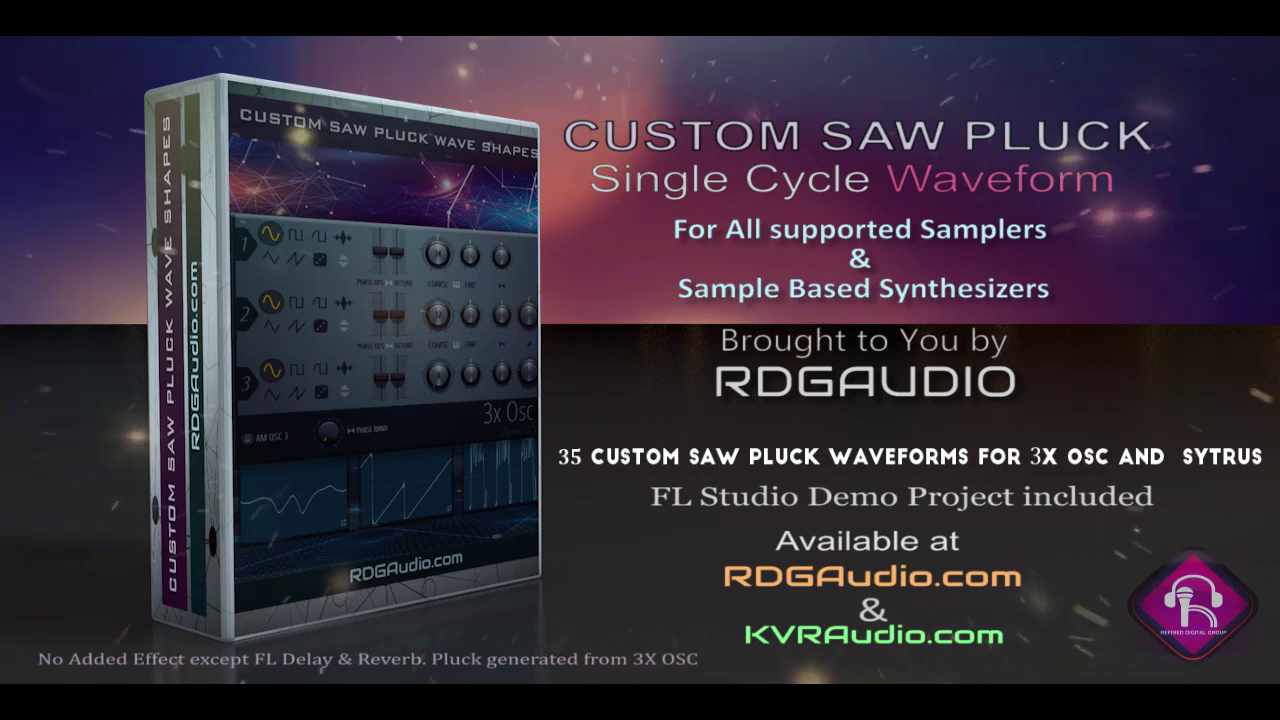 35 Custom Saw Pluck Wave Shapes from RDGAudio for FL Studio's 3x OSC,Sytrus and all Supported sampler Synthesizers .This is the brief overview of our Custom Saw Pluck Wave shape pack. This saw Waveforms are Single cycle. You can design your own Pluck for Trance,EDM,House,Trap genre and create Chords,Arp,Riffs and melodies from it. Here in this examples we have used Image Line 3X OSC but you can create any Sample based Synthesizers that support single cycle waveform.
Why FL Studio's 3x OSC?
Creating a nice Trance Pluck inside 3X OSC is very difficult, especially when you are in a hurry. That's why we have created 35 high quality Custom Saw using our DSP & Programming algorithm. Each Saw wave has its own shape and unique characteristics. Whenever you put them into the Custom Wave Shape area, 3X OSC becomes way advanced in sound. By default 3XOSC has 3 fixed Saw Oscillators, so you are limited to change its shape but our custom Saw will make it more powerful even you can change the shape.
35 HQ Single Cycle wave shapes.
Wav 32bit Float Sample
Sampled at 44,100 Hz
Easy to customize
Ready to make Pluck Chord,Lead,Arp,Riff and Melody
Exclusively made for FL Studio's 3X OSC,Sytrus and Sampler Synthesizers.
Extract the archive
Drag and drop samples to your sampler synthesizer (eg 3xosc,Sytrus or you favorite *Sampler synthesizers.etc)
*Disclaimer : Be sure to check whether your sampler synthesizer is capable of playing single cycle waveform or not.
RDGAudio has the sound and the approach that we immediately connected with, instant inspiration and unexpected gratification. We are incredibly happy that RDGAudio has come into our creative world.
Wow it's amazing!! RDGAudio's Cottage Piano is my new go-to plugin. Best Sounding Piano ever I got with very reasonable price. The are really best,they are making Lite versions as well for all their plugins.
Unbelievable !! Indian instruments as AU & VST plugins formats! O my god. I have got very good sounding Indian VST,Acoustic Dhol & Acoustic Dhaak sounds amazing. I love their products.