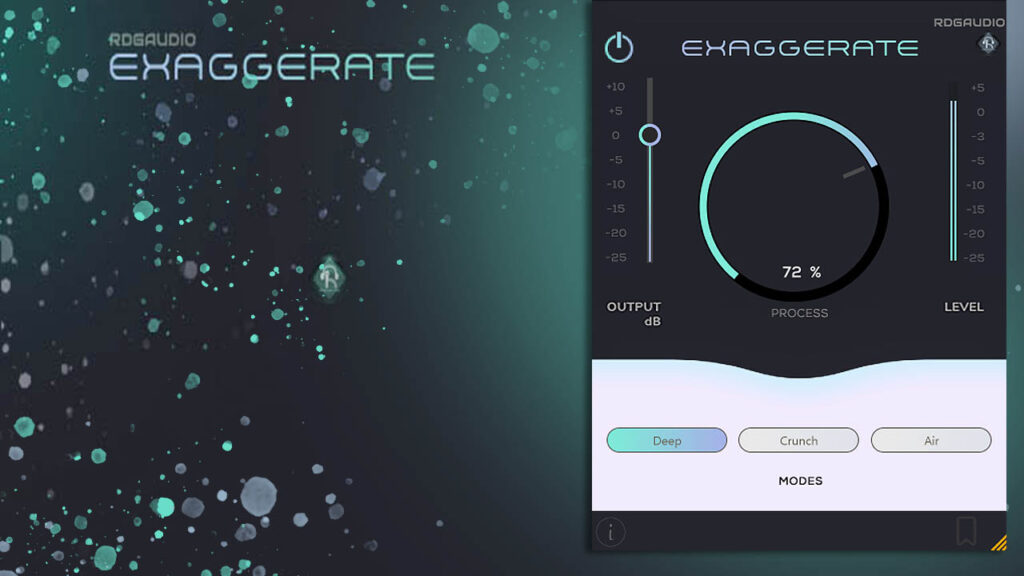 Exaggerate is our one knob magic plugin. It has built in masked EQ, Tape saturation with built in analog compressor. Adds extra color to your Vocal buss, Guitar, Piano or Percussion loops. All effects are under one Big Knob. The tape saturation has been emulated from Transistor Tape circuitry. Exaggerate has 3 Modes, DEEP,CRUNCH and AIR.
And finally, it comes with 15 different presets. However user can save own presets from the bookmark menu.
RDGAudio has the sound and the approach that we immediately connected with, instant inspiration and unexpected gratification. We are incredibly happy that RDGAudio has come into our creative world.
Wow it's amazing!! RDGAudio's Cottage Piano is my new go-to plugin. Best Sounding Piano ever I got with very reasonable price. The are really best,they are making Lite versions as well for all their plugins.
Unbelievable !! Indian instruments as AU & VST plugins formats! O my god. I have got very good sounding Indian VST,Acoustic Dhol & Acoustic Dhaak sounds amazing. I love their products.