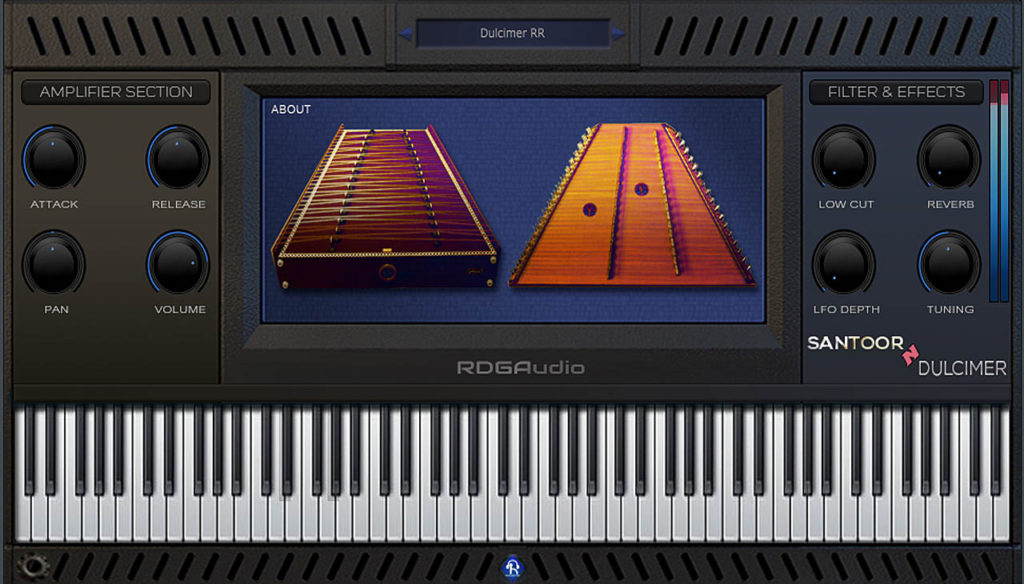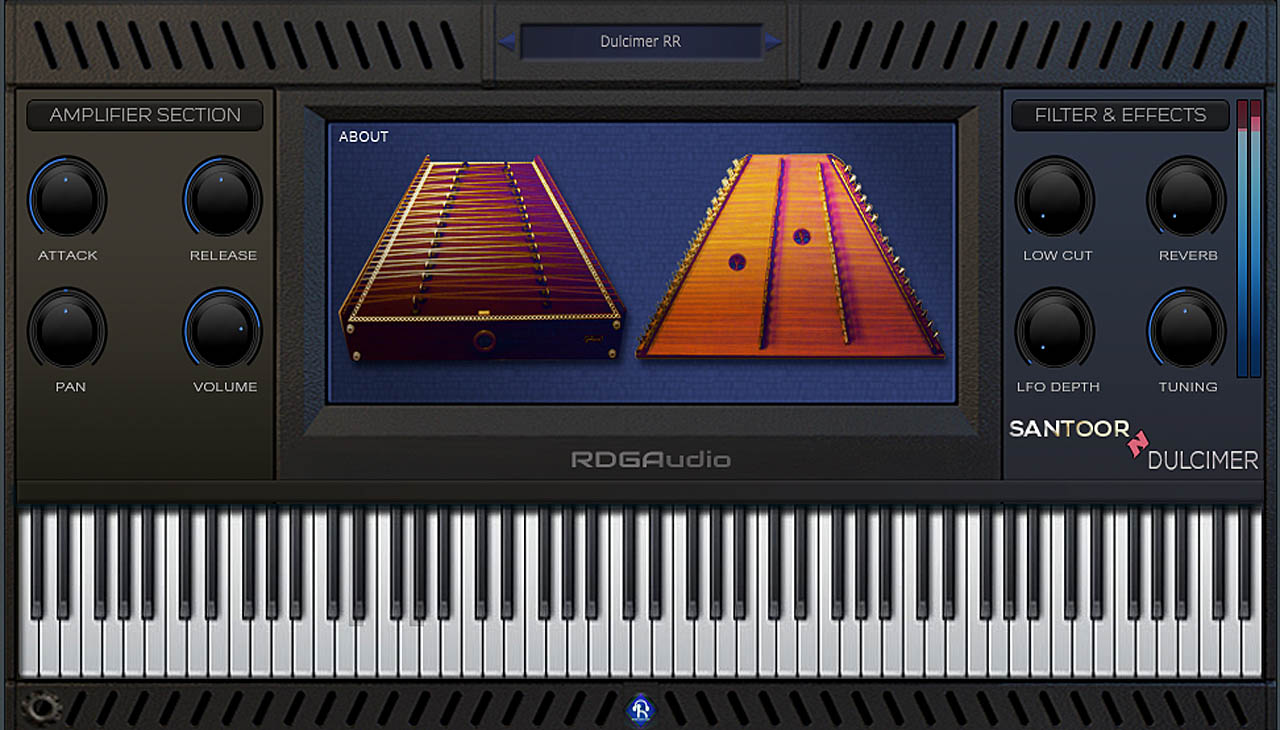 Santoor n Dulcimer is a sample based  Instruments. It has been sampled from Asian and many types of real Santoor and Dulcimer Instruments. Sampled with 3 Mic Position.It is velocity sensitive instrument with built in Round Robin. It comes with Win 32-64 bit VST ,VST3,AU and Mac VST plugins. Santoor n Dulcimer comes with FREE Player, however you need to purchase the factory expansion to Up and Run the full rompler instrument. 4 HQ Instrument presets with Low Cut & Reverb. Now just play real Santoor and Dulcimer right inside your host DAW.
Santoor n Dulcimer is deprecated. Try the New Santoor and Dulcimer 2
RDGAudio has the sound and the approach that we immediately connected with, instant inspiration and unexpected gratification. We are incredibly happy that RDGAudio has come into our creative world.
Wow it's amazing!! RDGAudio's Cottage Piano is my new go-to plugin. Best Sounding Piano ever I got with very reasonable price. The are really best,they are making Lite versions as well for all their plugins.
Unbelievable !! Indian instruments as AU & VST plugins formats! O my god. I have got very good sounding Indian VST,Acoustic Dhol & Acoustic Dhaak sounds amazing. I love their products.