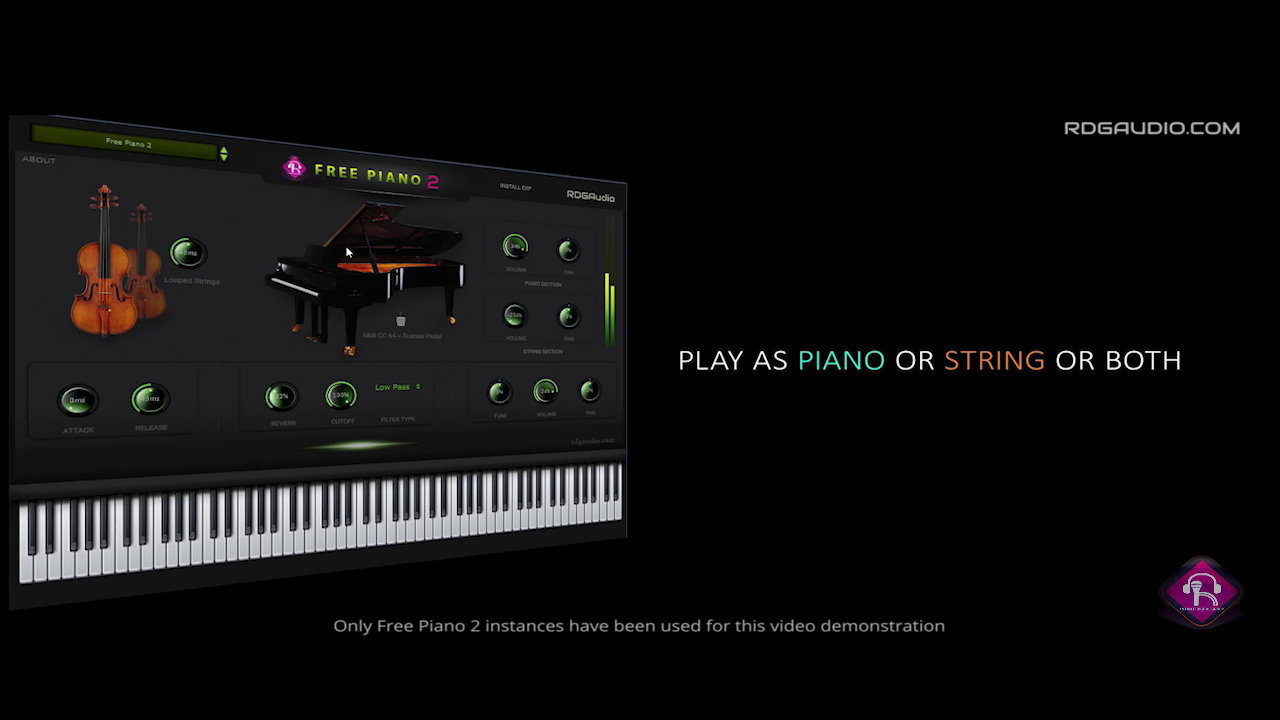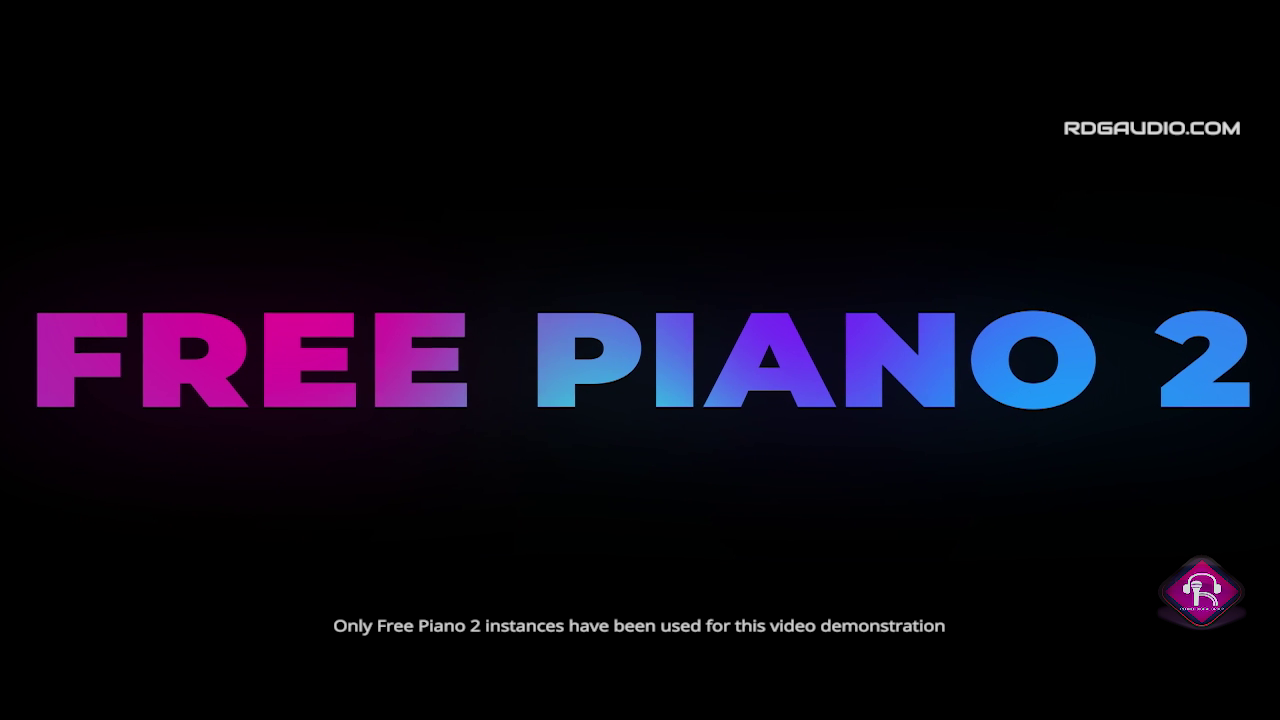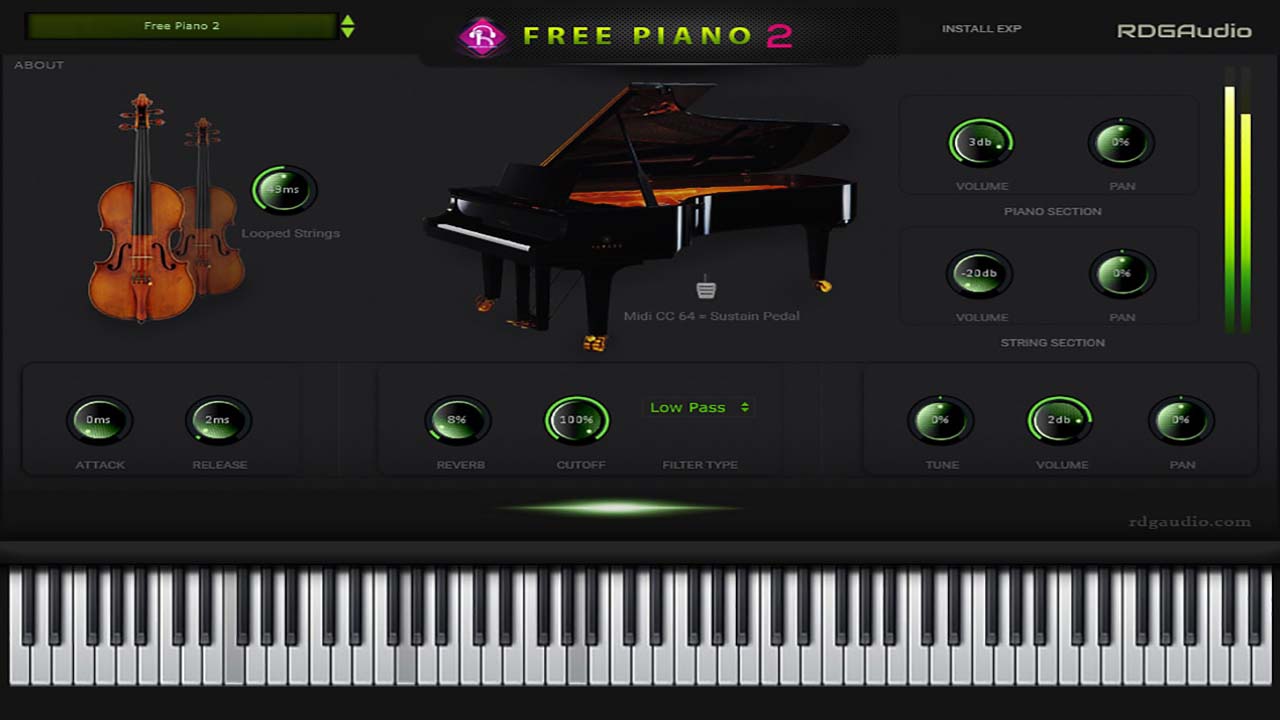 Free Piano 2 Player + Expansions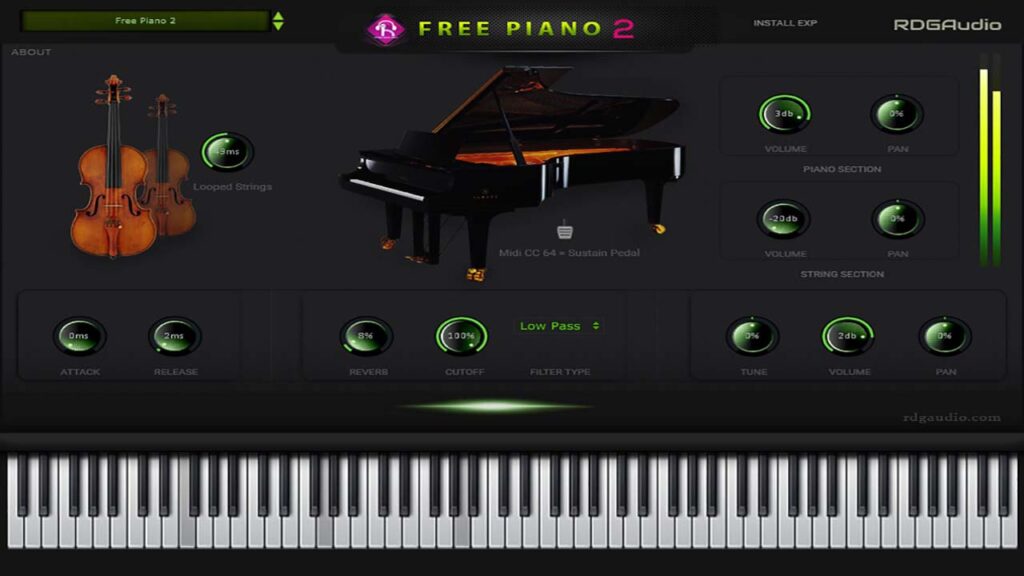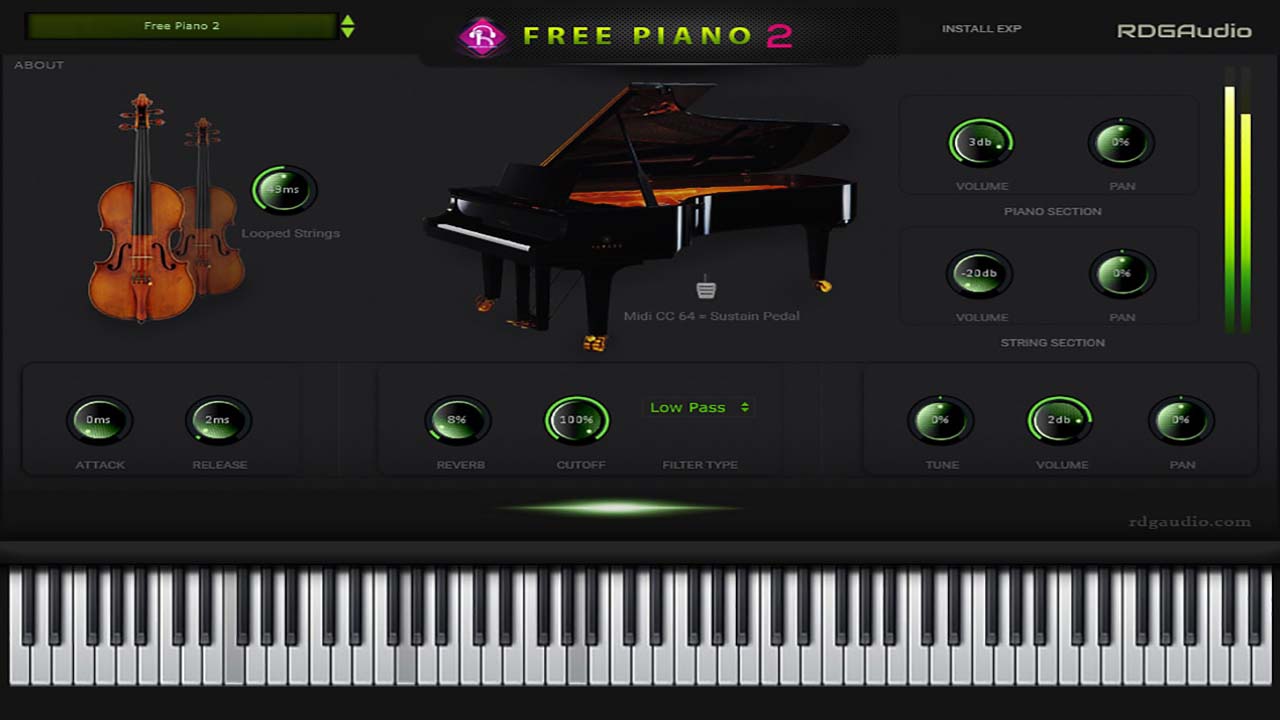 Free Piano 2 is a sample based hybrid Piano & String Instrument. It is the updated version of our legacy plugins Free Piano . It has been sampled from Asian Type D Cottage Piano. Sampled with 4 Mics Positions. Over 600 samples,3 velocity layers,4 Round robin and over 400 articulations. All captured sounds have been processed by our Sound Engineers at Berlin Studio. Free Piano 2 is velocity sensitive instrument with built in Ai powered Round Robin. Free Piano 2 is available in Windows 64-bit VST3, AU and Mac VST3 plugins formats.
What is new in version 2
NEW UPDATED GUI AND SOUND ~
MULTI AI ROUND ROBIN SAMPLES WITH VELOCITY ~
LOOPED STRINGS (SEAMLESS) ~
NEW PRESET BROWSER & INSTALL EXPANSION FEATURES
ADDED LP & HP FILTER ~
ASSIGNABLE MIDI CC FOR SUSTAIN PEDAL ~
** Free Piano 2  has been discontinued. Please use Free Piano v3.
RDGAudio has the sound and the approach that we immediately connected with, instant inspiration and unexpected gratification. We are incredibly happy that RDGAudio has come into our creative world.
Wow it's amazing!! RDGAudio's Cottage Piano is my new go-to plugin. Best Sounding Piano ever I got with very reasonable price. The are really best,they are making Lite versions as well for all their plugins.
Unbelievable !! Indian instruments as AU & VST plugins formats! O my god. I have got very good sounding Indian VST,Acoustic Dhol & Acoustic Dhaak sounds amazing. I love their products.