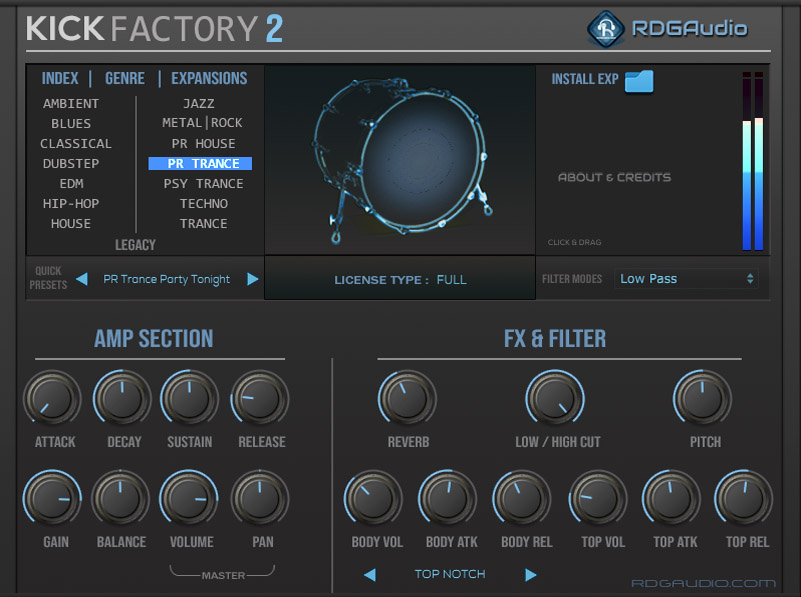 ARE YOU WASTING YOUR TIME IN SEARCHING AND DRAGGING AND DROPPING KICK SAMPLES FROM SAMPLE BROWSER? THESE STEPS ARE NO LONGER REQUIRED. INTRODUCING KICK FACTORY 2. KICK FCTORY 2 IS A HIGH QUALITY  KICK ROMPLER ENGINE. WHERE SAMPLES HAVE BEEN MAPPED ACROSS THE KEYBOARD. SO IF YOU WANNA CHANGE THE SAMPLES YOU CAN DO IT EASILY FROM THE PIANO ROLL OR THE MIDI EDITOR OF YOUR DAW. FROM EDM TO TRANCE,TECHNO,DUBSTEP,PSYTRANCE, POP,ROCK JAZZ,AMBIENT WE HAVE EMBEDDED 14 MOST POPULAR GENRE IN KICK FACTORY 2. KICK FACTORY 2 COMES WITH OVER 1,42,000 OF SAMPLES. IT IS THE BEST KICK SAMPLES LIBRARY EVER CREATED FOR YOUR MUSIC PRODUCTION. OVER 1.65 GB OF FACTORY CONTENT. NEW .RDG FILE FORMAT THAT LOADS ALMOST INSTANTLY. KICK FACTORY 2 HAS 200 PRESETS. AND YOU CAN LOAD ADDITIONAL EXPANSIONS ONCE WE WILL PUBLISH NEW ONE FOR IT. BESIDES THE 200 FACTORY PRESETS IF YOU WISH YOU CAN SHAPE YOUR OWN KICK WITH THE ADSR ENVELOPE AND MODIFY THE SOUND FROM BODY AND TOP NOTCH SECTION. FROM THE BODY SECTION YOU CAN SHAPE THE LOW END AND FROM THE TOP NOTCH YOU CAN ADD HIGH MID FREQUENCY FOR THE KICK SAMPLE.AND LAST BUT NOT THE LEAST WE HAVE ADDED SOUND EFFECTS LIKE REVERB KICKS,REVERSE REVERB KICKS,REVERSE KICKS AND REVERB STUTTER KICKS.IT IS A BIG TIME SAVER FOR CREATING KICK EFFECTS LIKE THIS FROM SCRATCH.
OVER 2 YEARS OF RESEARCH AND DEVELOPMENT, FINALLY WE HAVE CREATED KICK FACTORY 2 WHERE WE PUT ALL THE LEGACY KICK FACTORY CONTENTS AS WELL. BY FAR IT IS THE HUGE KICK SAMPLES LIBRARY EVER CREATED FOR KICK PRODUCTION. WHERE YOU CAN SHAPE,TONE AND MODIFY KICK SOUNDS EASILY THAN NEVER BEFORE. 
KICK FACTORY 2 IS AVAILABLE IN AU FOR MAC AND VST | VST3 FOR PC IN 64 BITS FORMAT.  
AUDIO DEMO 1
AUDIO DEMO 2
AUDIO DEMO 1
AUDIO DEMO 2
Kick Factory 2 No Longer Available

TRY NEW KICK FACTORY ULTIMATE
SYSTEM REQ
MINIMUM 1 GB GPU
MINIMUM 2 GB RAM (4 GB RECOMMENDED)
INTEL & AMD CPU
WINDOWS 8 &10
LATEST MAC OSX. COMPILED IN MOJAVE
FEATURES
FAQ
INCLUDED IN KICK FACTORY 2 FULL VERSION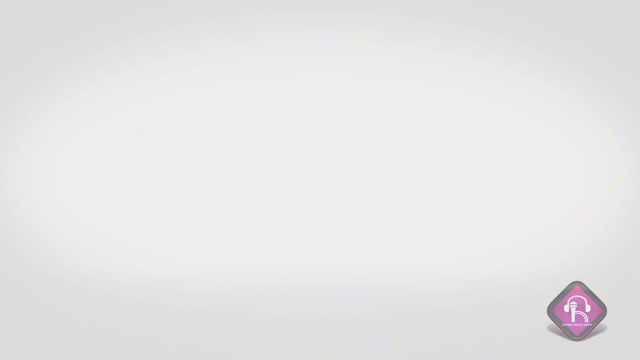 10 MORE PRESETS.
PERFECT FOR BIG ROOM,TRANCE,EDM MUSIC PRODUCTION.
630 SAMPLES.
RDGAudio has the sound and the approach that we immediately connected with, instant inspiration and unexpected gratification. We are incredibly happy that RDGAudio has come into our creative world.
Wow it's amazing!! RDGAudio's Cottage Piano is my new go-to plugin. Best Sounding Piano ever I got with very reasonable price. The are really best,they are making Lite versions as well for all their plugins.
Unbelievable !! Indian instruments as AU & VST plugins formats! O my god. I have got very good sounding Indian VST,Acoustic Dhol & Acoustic Dhaak sounds amazing. I love their products.