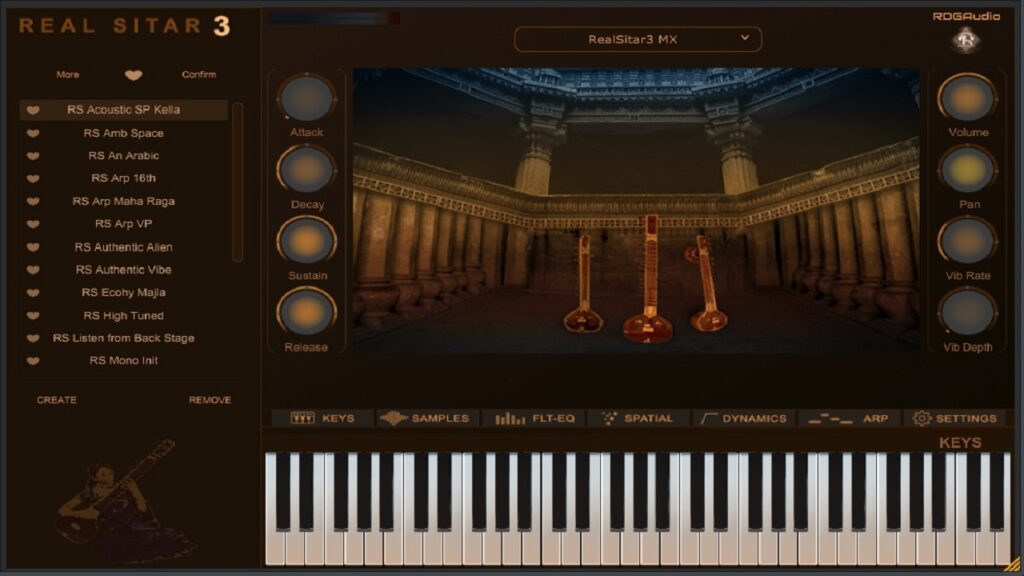 Real Sitar 3 is our new and improved AU-VST3 plugins for Mac and PC. Works on all VST3 and AU supported DAWs. It has built in real acoustic Sitar Jhankar Strings and main strings. Originally it has been sampled at our Studio with great Mic Preamp and Studio Condenser Mics with various Mic Positions. 3 Layers of dynamic round robin and 250 articulations give you the realism of playing real Sitar inside your Digital Audio workstations. Comes with built in Arp and Delay, Reverb, EQ, Filter, Stereo Enhancer and Compressor. 
It includes Factory Presets and user can Save own presets as .rdg format.
RDGAudio has the sound and the approach that we immediately connected with, instant inspiration and unexpected gratification. We are incredibly happy that RDGAudio has come into our creative world.
Wow it's amazing!! RDGAudio's Cottage Piano is my new go-to plugin. Best Sounding Piano ever I got with very reasonable price. The are really best,they are making Lite versions as well for all their plugins.
Unbelievable !! Indian instruments as AU & VST plugins formats! O my god. I have got very good sounding Indian VST,Acoustic Dhol & Acoustic Dhaak sounds amazing. I love their products.